The product features:
1.The box is made by the imported transparent(PP) material injection.its prefessional design,,practical convenience,also both protable and durable.
2.The handle shapeis special ergonomic degin,can be disassemble and adjustable as your work-space.
3.The flexible&magnetic holder can disassemable for the peculiar environment.
4.All kinds bit isappropriate for differing functional requirments.
Include:
T2 T3 T4T5 T6 T7 T8 T9 T10 T15 T20 T25 T30
PH000 PH00 PH0 PH1 PH2 +
1.0 1.3 1.5 2.0 2.5 3.0 4.0 -
M2.5 3.0 3.5 4.0 4.5 5.0 5.5
H1.0 1.5 2.0 2.5 3.0 4.0
1.0 point,M2.3 screwdriver
Pentalobe0.8 1.5 2.0 screwdriver

2.0 2.3 2.6 screwdriver
Y 0.6 1.5 2.0 3.0 screwdriver
PZ0 PZ1 tweezer OPENER magnet
magnetic bar
ratchet device
tweezer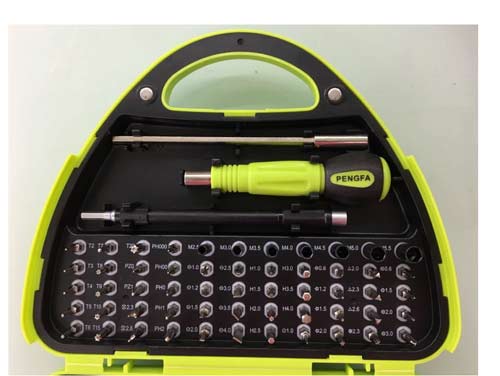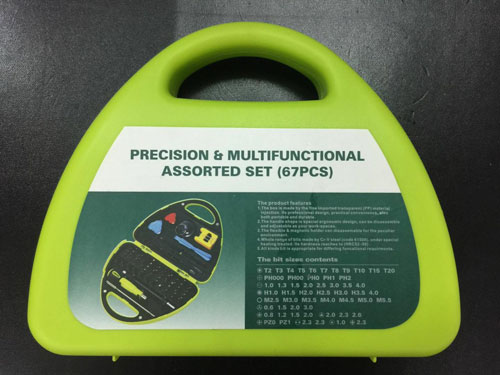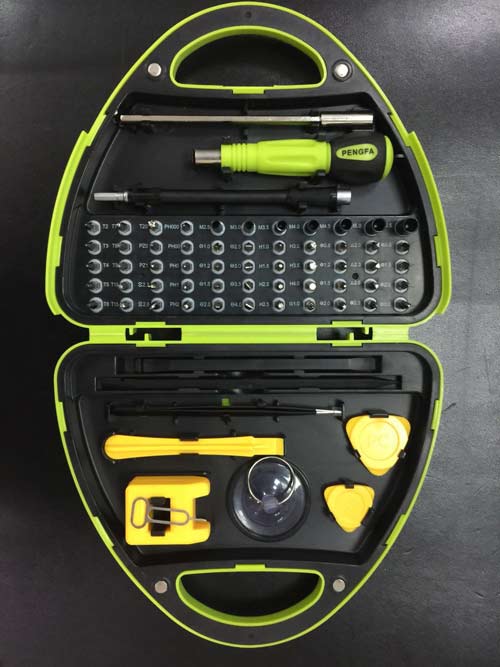 carton measurement:
| | | |
| --- | --- | --- |
| MEAS: | 49.5X39X32 | CM |
| G.W: | 23 | KGS |
| N.W: | 22 | KGS |
| QTY: | 48 | PCS |